Drawing tools allow for users to select and mark-up features within VuMap. This provides the opportunity to identify sections and organize information relative to areas of interest while also allowing the user to customize these drawings according to their preferences. VuMap provides the tools necessary to add attributes and group features that can be easily accessed through tags and descriptions found within My Data.
Drawing Tools
Various drawing tools can be found within the tool bar menu at the top of the map interface.
Drawing tools location
There are three types of drawing tools within the drop down menu of Drawing Tools.
Lines: used to create two-point lines and can produce various shapes and features.
Polygons: used to create enclosed polygonal shapes.
Points: used to create and position a singular point.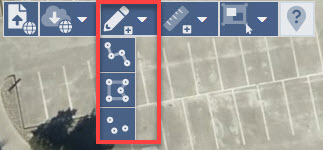 Drawing tool options
Drawing Features
When creating a feature, any of the three drawing tools can be used. To end the polygon using the polygon tool, double-click the final corner of the enclosed shape. Once a feature is created using the drawing tools, attributes can be added to the feature to classify information.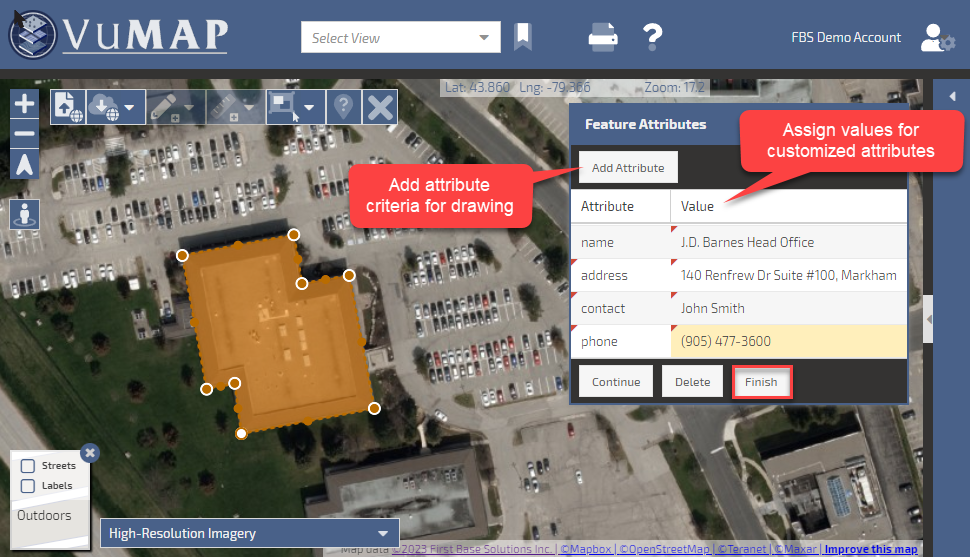 Adding feature attributes
My Data
VuMap provides features that allow the user to customize and label their drawings in groups.
Titles can be assigned to groups
Drawing colour and opacity can be customized
Line colour, opacity, and width can be customized
Labelling options according to drawing attributes
Add tags to categorize features (project number, date, etc.)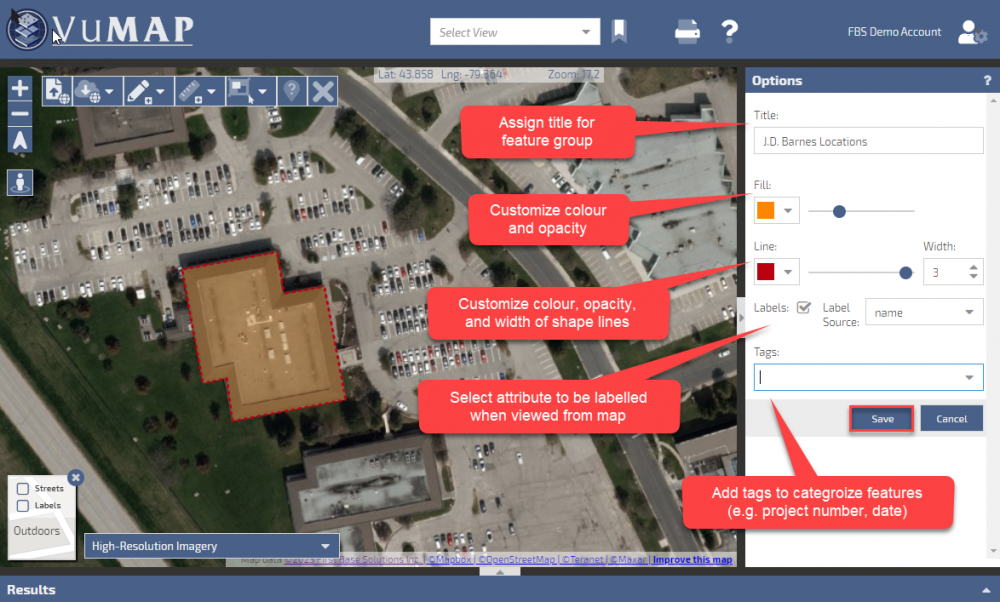 Customizing feature options
Once a group is saved, it can be found listed within the My Data tab within the right side widget of the map screen. Within this tab, a variety of options regarding editing and sharing the data can be found.
Edits can be made to drawings and features along with adding features to a drawing
Data can be shared via email to others within the company
Data can be exported in various formals and spatial reference systems
Data can be hidden from map view and My Data

My Data tools and options